Report: The first day of "Sweets Puro"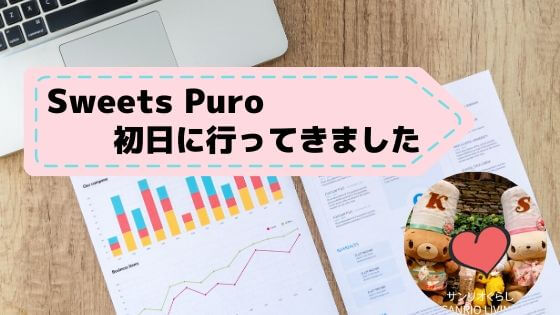 "Sweets Puro" started on January 10, 2020. I couldn't go to the New Year event, so this time I went to Puroland on the first day of "Sweets Puro"! I thought it was crowded on the first day of the event, so I went to Puroland with my parents taking a look at my daughter. I want to report on that day.
You can read more about the Sweets Puro event on this blog.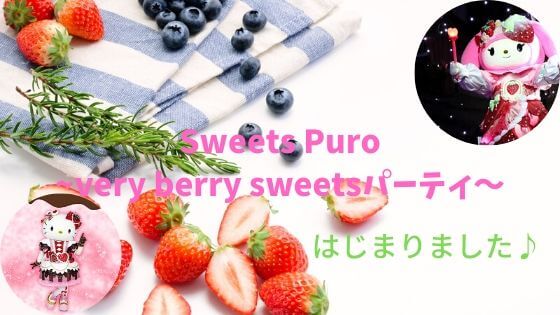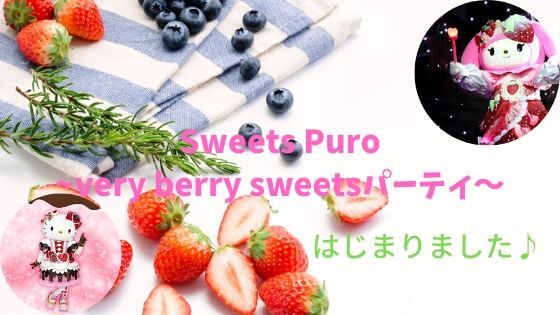 Table of contents
Now to Puroland for the first time this year

Happy Happy Birthday SHOW
Gudetama The Movie Show
Restaurant Yakata
Lady Kitty House
My Melody Strawberry Illumination "Ichigo🍓Ichie"
I bought souvenirs at the entrance shop

Conclusion
Now to Puroland for the first time this year
This time, it was the first day of Sweets Puro, so I was very excited. …… Maybe it's really crowded. I've never been to the first day of any event, so I worried about what will happen. However, my daughter and parents went with me, so I decided to go wherever my daughter want to go while enjoying the atmosphere of the event.
By the way, my daughter's request is to go to "Gudetama The Movie Show". However, I really want to participate in the public greeting of Cinnamon. I entered Puroland while setting a schedule.
Happy Happy Birthday SHOW
Leave the stroller in the information center, leave the coats in the lockers, and go to the Wisdom Tree stage. It was about 10 minutes after the park opened, so I was not able to participate in the private greeting held at the same time as the park opened. It is very difficult to take part in the opening greeting with my little daughter.
There were so many people near the Wisdom Tree stage that the front row was already filled, and we sat down at stage right. The cast this time was "Pochakko", "Ruby", "Chiffomaru", a member who was not familiar to my daughter. They came in kimonos! They are so cute. I was so happy because I didn't expect to see the character in a kimono yet.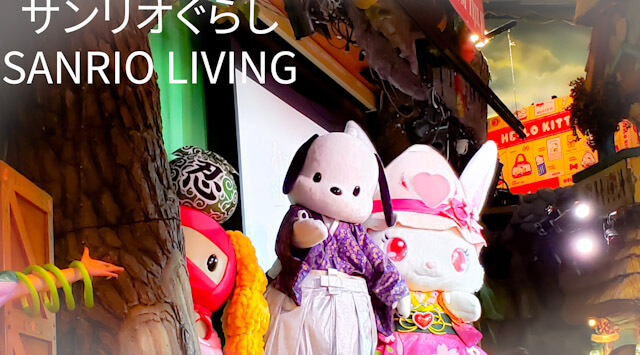 After enjoying their dance, it's time to take photos with them. From left to right, are Chiffomaru, Pochacco and Ruby. It's really cool that Pochacco is reaching out! Also, it's cute that Chiffomaru is looking at the pillars.
Chiffon-chan is birthday on January 14th, so Chiffomaru-chan came to celebrate. By the way, Chiffon and Chiffomaru are different. lol
Gudetama The Movie Show
When I participated "Gudetama The Movie Show" for the first time, my daughter seemed to have fun unexpectedly and would like to talk to Gudetama.
In this time, we couldn't talk to Gudetama, but my daughter was very happy.
The show is always OK for video and photography. It is recommended because even small children can enjoy it. Maybe I will join the show next time. I hope I can talk with Gudetama next time.
Restaurant Yakata
Greetings are difficult to attend with my little daughter. She gets tired of lining up and can't act quickly, but at this restaurant she doesn't have to worry. In a 70-minute buffet style, characters come to play at the table you are eating. This time I was able to meet Pompompurin, Daniel, and Kitty. You can't take pictures alongside the characters, but you can take pictures that are in touch with them, so let's take a lot of contact with them and take pictures!
Also, I recommend that you show the characters "Birthday Card" or "Anniversary Card". An attendant who is with the character will choose a seal and the character will paste it! Would you like the characters to celebrate your birthday or anniversary?
There is a limited time mural of Sweets Puro. It is very cute.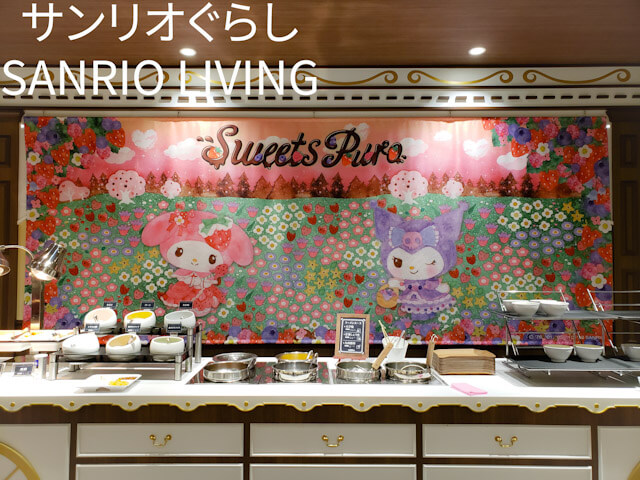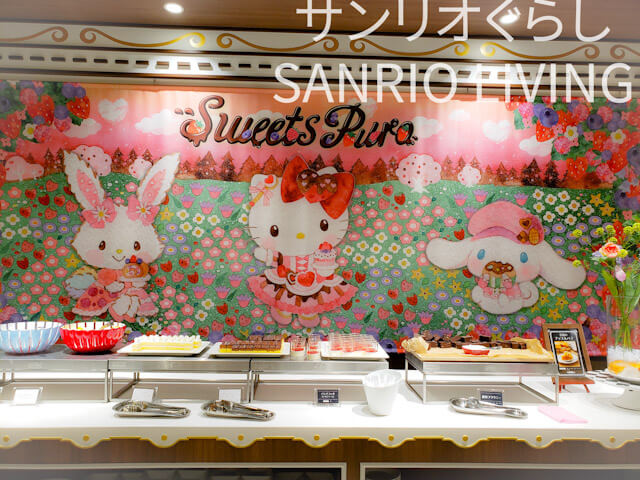 I like cinnamon mouth eating cupcakes. It's so cute … It's so cute that he's munching it.
Lady Kitty House
We went to Lady Kitty House when we were full. In 2019, Hello Kitty celebrated its 45th anniversary, so we were able to meet Kitty in a nice outfit. This time, I wonder if it's a red rose dress of Lady Kitty's costume … It was a 45th anniversary outfit!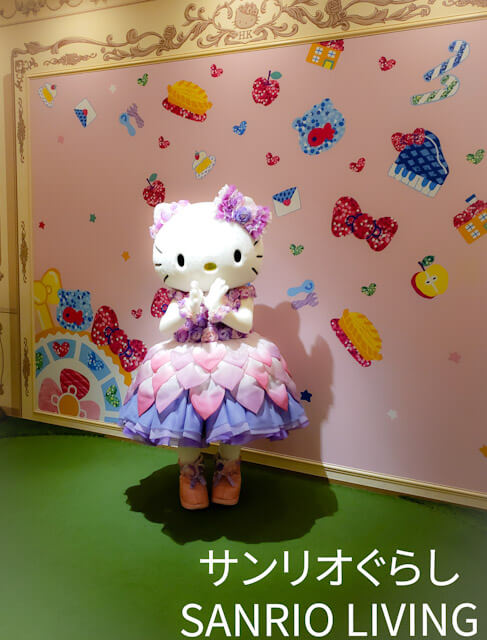 I like this costume! The petal skirt is cute. There you can choose to take a group photo with a Puroland camera or just take Kitty with your own camera. By the way, if you take it with a Puroland camera, it costs 1600 yen to receive the photo.
This time, I was taking a picture of my daughter and Kitty from the side with a Puroland camera. It's not a problem! If you feel that the paid photo is a bit expensive, I recommend taking only Kitty or taking a picture of Kitty with your child from the side! When shooting from the side, Kitty is looking at the Puroland camera, so don't say "look here!". Please be careful.
My Melody Strawberry Illumination "Ichigo🍓Ichie"
I finished taking a picture with Kitty just 20 minutes before the illumination of My Melody. I was sitting there in front of a large screen because I wanted to see it nearby. There was still a little space.
About 15 minutes before "Ichigo Ichie" started, the choreography practice started. My daughter took a serious look at My Melody dancing on the screen, and danced as following My Melody's example. It is amazing that she can dance to some extent just by looking at it. Easy choreography was good! lol
When the event starts, the entire Puro Village is illuminated with illumination, and the wonderful singing voice of My Melody echoes.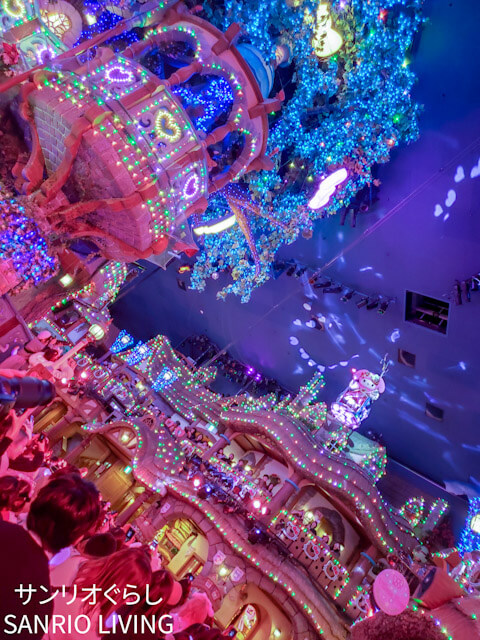 The event was very beautiful. However, the song to dance with My Melody suddenly started, so I was a little surprised. It takes about 15 minutes. I felt it would be over in no time, so I thought I had to go see a lot …! lol
I bought souvenirs at the entrance shop
After the My Melody event, I decided to line up with the public greeting for cinnamon, but I gave up because there were so many lines … To be another opportunity. So I went to the entrance shop to buy souvenirs. That day was the release date of Sweets Puro's goods, so there were a lot of goods.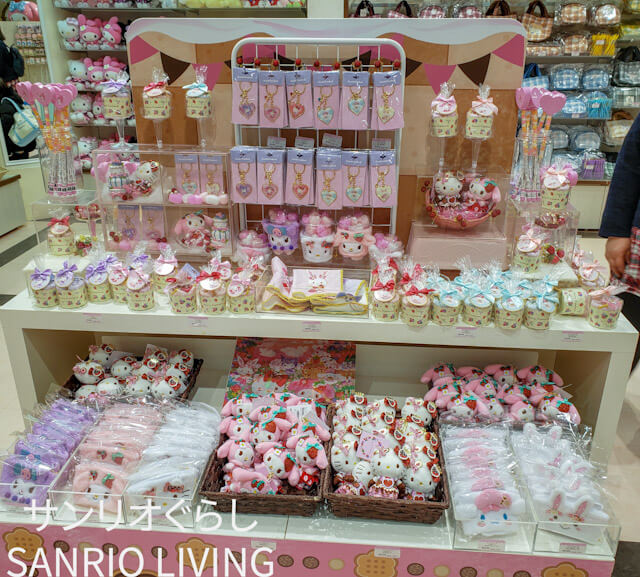 Everything was pretty cute, so I was worried about which goods to buy. After examining closely with my daughter, she bought a My Melody strap mascot and a Kitty mini towel. I bought a cinnamon mini towel and key ring. I am quite happy to be able to buy my favorite cinnamon towel.
Conclusion
This time I participated in the first day of Sweets Puro. It was an impression that it wasn't crowded as expected. However, the private greeting was soon lined up … A little more considering the timing of the private greeting, I wanted to get my daughter to interact with more characters. I still haven't enough training. lol
Next time I will go to Puroland on January 20. I want to see "My Melody Garden" starting on the 17th.